PKF Johnston Carmichael experts reveal business predictions for 2021
After an eventful start to 2021, which has already seen the completion of Brexit, new lockdown measures and the acceleration of the COVID-19 vaccination programme, experts from Johnston Carmichael, have revealed their top business predictions for the remainder of the year.
They speculate that climate change will come to the fore as Glasgow prepares to host COP26. Increased investment in technology to tackle global warming, growth in offshore wind and greater focus on carbon capture are also likely to be in the offing.                   
Other trends established as part of the pandemic, they say, will continue, including growth in convenience retailing, demand for food that promotes health and wellbeing, and the ongoing digitisation of financial services; contributing to the decline of cash. Tax will also be subject to change as the Chancellor seeks to recoup the cost of bailing out businesses and jobs.
"Despite the continued uncertain economic outlook, the positive is that businesses have shown they can be highly flexible and deal with disruption in an agile way"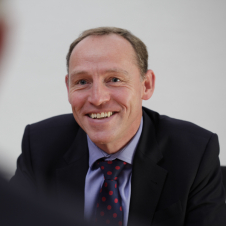 Andrew Walker, CEO
See more News from EMEI items