PKF Vietnam
PKF Vietnam (PKF Vietnam) is a separate company of AFC Vietnam Auditing Co., Ltd. (formerly known as AFC Saigon), one of the first auditing companies of the Ministry of Finance of Vietnam. Established in 1995) in accordance with the Business Registration Certificate of two or more Limited Liability Company dated 14 September 2015, with corporate code 0313440640.
In September 2015, PKF Vietnam merged AAT Auditing, Accounting and Consulting Co., Ltd. according to the registration certificate of the two member limited liability companies, changed for the second time on 25 / 9/2015. AAT Auditing, Accounting and Tax Service Co., Ltd. is an auditing firm established on June 04, 2007 with corporate code of 0102283607 and audited by the State Securities Commission the public interest in the securities sector from 2009 to the time of the merger.
PKF Vietnam is an official member of the international audit firm PKF International (a network of independent auditors operating in 125 countries around the world, specializing in providing audit, accounting and auditing services. Tax, Valuation, and Consulting) in Vietnam.
Becoming a full member of a network of international auditing firms is PKF Vietnam's business strategy, especially in the context of Vietnam's regional integration (AFTA), international ( WTO) and join TPP in the coming years in order to consolidate its current clients and expand its market share by serving PKF International clients as large companies. , foreign corporations and multinational companies. Participating in PKF International is also an opportunity for PKF Vietnam to receive all technical support, internal training ... as well as updates on specialized information in the world.
PKF People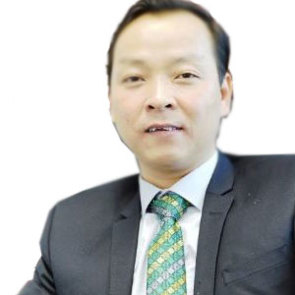 Nhu Tien Nguyen
Tel: +84 8 3911 5539
Status: Member
Office Address
PKF Vietnam
4th Floor, 28 Nguyen Thi Dieu Street
Ward 6, District 3
Ho Chi Minh
710000
Vietnam
Other locations in Vietnam