PKF Econometrica wins Top Accounting and Tax Advisory Firm Award in Romania
PKF Econometrica in Romania has been awarded first place for the 9th consecutive year in the Timis Firms Awards, which are organized by the Timis Chamber of Commerce.
PKF Econometrica Timisoara has received recognition in the Top Firms Awards for the services provided both to the local business environment as well as in other areas of the country. Due to Covid-19 circumstances, the organizers decided to maintain a strict social distancing policy and publicized the awards via an online ceremony. The event was held from the 9-13 of Nov 2020 and was broadcasted on Romanian TV on the 4th of December 2020.
Carmen Mataragiu, Managing Partner, commented saying: "After more than 21 years of activity in the accounting market we are pleased to share the news of our success and to thank our team and the PKF International family for their support during these years. Being the first ranked (PKF Econometrica) and third ranked (PKF Tax Partner) accounting firms in the county obliges us to demonstrate that those years were not an accident, but a constant in the quality of our work."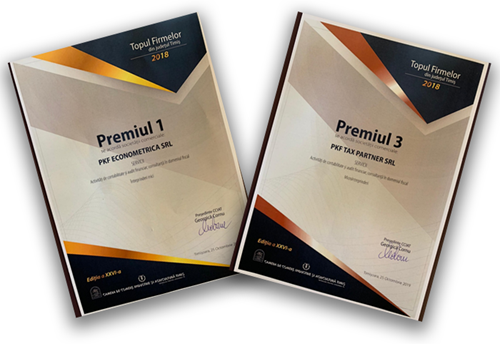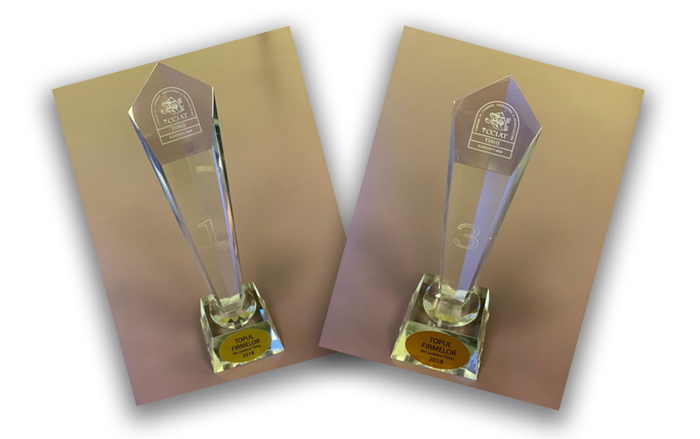 Carmen Mataragiu, Managing Partner, commented saying: "After more than 21 years of activity in the accounting market we are pleased to share the news of our success and to thank our team and the PKF International family for their support during these years. Being the first ranked (PKF Econometrica) and third ranked (PKF Tax Partner) accounting firms in the county obliges us to demonstrate that those years were not an accident, but a constant in the quality of our work."
Find out more about PKF Econometrica
Find out more about the Timis Chamber of Commerce
See more Network News items