Providing holistic, innovative and relevant business solutions to clients
PKF Accountants and Business Advisers (PKF Somaliland/Somalia) has its primary offices in Hargeisa, Somaliland with presence in Mogadishu and Puntland. PKF has managed major and several assignments across the Somalia region including South Central, Somaliland and Puntland.
Established nearly 4 years ago, PKF Somaliland/Somalia provides a wide range of services including audit and assurance, business and financial management, management consultancy and tax advisory across diverse industry and client profiles.
Our unique understanding of the local markets and the security challenges enables us to provide holistic, innovative and relevant business solutions, taking into account the distinct market forces and constraints -that come into play within the region. Our capabilities are further strengthened by strategic alliances with associates in the finance, information technology and legal services sectors. High quality work and impeccable ethics in all our dealings with clients, colleagues and stakeholders characterise our values and culture. We combine this with a deliberately informal tone and a staff make up of dynamic rounded individuals with a positive attitude and lifestyle.
We are proud of our flexibility and readiness to adapt and apply new and innovative solutions to benefit our clients. This global perspective and local focus drives us forward to maintain and enhance the quality of service that the market has come to expect from us for over four decades.
Office Address
PKF Somalia/Somaliland
Koodbuur District
Opposite Mansoor Hotel
Somaliland Hargeisa
Somalia
Key Contact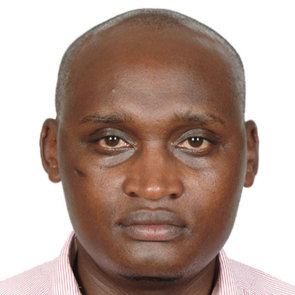 Enock Barongo
Tel: +252 633 349 312 / +254 720 779 459
Status: Member