Leveraging global networks and expertise to enable the dynamic business growth of our clients
Initially established as an accounting firm in 1994, PKF R.S. Bernaldo & Associates, a member firm of Asian Accounting Firms (ASNAF) and a member firm of PKF International, has grown phenomenally from a professional staff of 7 to 130 staff, more than 100 of whom are certified public accountants. It is currently one of the largest medium sized accounting practices in the Philippines offering a comprehensive range of accounting, audit, tax, and corporate consulting services.
Two CPA-tax lawyers with multi-disciplines training and experience lead the organization. The corps of professional staff has strong academic credentials and professional experience.
It is the PKF R.S. Bernaldo & Associates philosophy to provide personalized service through a team of professionals with global experience and perspective and local expertise.
Such coordination, whether this is in audit, taxation, management consultancy or corporate services, keeps clients attuned to developments and opportunities for growth. In everything we do, we perform our work keeping in mind the needs to provide practical and easy solutions to the clients.
Competing in a rapidly developing East Asian region and the myriads of rules and regulations that characterized a rapidly developing economy, Philippine companies have diverse needs that can be serviced effectively and efficiently only by accounting organizations with established international networks.
PKF R.S. Bernaldo & Associates has extensive overseas connections to provide clients with cooperation and support in all major world markets.
The Firm's present clientele includes major industry leaders in manufacturing, energy, exploration, construction, mining, real estate, banks, hotel, investment and finance, telecommunications, computers, advertising, food, health care, and trading. It services a number of clients belonging in the top 1,000 corporations of the Philippines, and a number of multinational companies affiliated with the European Union, US and Asia-Pacific principals.
Office Address
PKF R S Bernaldo & Associates
156 H.V. dela Costa Street, Ayala North
18th Floor, Cityland Condominium 10 Tower I
Makati City
Manila
1226
Philippines
Key Contact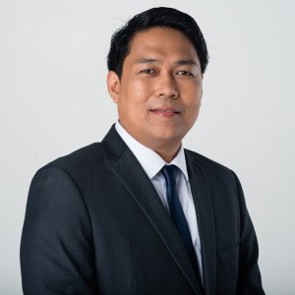 Glenn Magcaling
Tel: +63 2812 1718-24
Status: Member