Welcome to the world stage of business opportunities
PKF Estonia OÜ launched its activities in 1991 under the name of AS Eke Audit. We are thus among the first and oldest audit firms in Estonia.
In our relatively long period of operation, we have provided services to various businesses involved in many different fields of activity, as well as clients representing the public sector. Our customer base currently consists of over 250 clients from non-profit associations to international groups. We have extensive experience in auditing listed companies.
We are engaged in international co-operation with the association of independent audit firms PKF, serving as a member since 1997. Among other things, PKF conducts quality control of our activities. PKF International is represented in over 125 countries all over the world.
In our activities, we strive, first and foremost, to be:
Competent
Our long-term operations and continual self-development has helped us build a strong foundation of versatile experience. We harness our international connections, competence and experience for providing our clients with additional value for enhancing their business.
Reliable
We are principled and follow the PKF code of ethics. In all the years of operation, our ethics and independence have never been questioned.

Conscientiously customer-friendly
We value all customers, companies and institutions, despite their size and field of activity. We consider good co-operation an important factor in achieving the best results.
Office Address
PKF Estonia
Pärnu mnt 141
Tallinn
11314
Estonia
Key Contact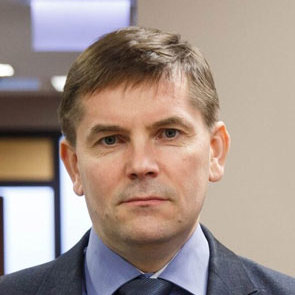 Rein Ruusalu
Tel: +372 663 0825
Status: Member