PKF Sridhar & Santhanam LLP - Evolve, Innovate, Lead
Established in 1978, PKF Sridhar & Santhanam LLP firm of Chartered Accountants, carries the legacy of vast experience and varied exposure in the industry.
Since its inception in Chennai, the firm's reach has transcended limits and barriers both functionally and geographically; with branch offices spread across the country. The wider reach on the global platform takes forward the legacy of the profession on a new plane- which is well-exposed in the global market; bringing in a flood of new thought and application to thrive in a highly competitive scenario. Add this to our creditable records streamlined with up-to-date practicing tools and expertise; the end-product is value-added services to add value to our client's business.
The Indian firm has 6 offices across India and covers clients who have presence in over 50+ towns / cities in India and have handled engagements in over 30 countries across the six continents. The firm has a blend of Accounting professionals with CIA, CFE, CISA and other such professionals to offer a wide range of assurance and advisory services.
Office Address
PKF Sridhar & Santhanam LLP
KRD Gee Gee Krystal, 91/92, 7th floor
Dr. Radhakrishnan Salai
Mylapore
Chennai
600004
India
Key Contact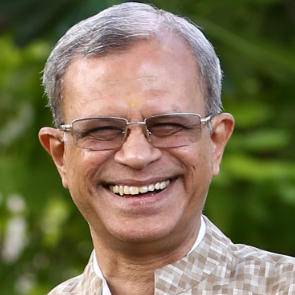 S Ramakrishnan
Tel: +91 98840 53125
Status: Member