Providing a tailor-made assistance and complete and useful support, both in Italy and abroad
PKF TCL - TAX CONSULTING LEGAL is the representative of PKF Network in Genoa Italy also with offices in Milan and Rome. The firm works for a broad range of Italian and International corporate and private clients, thanks to its CPAs, Auditors, and Lawyers, expecially in the field of tax, corporate and civil law both as of 1983.
PKF TCL TAX - CONSULTING - LEGAL also offers a multifamily office (asset, real estate and financial management or monitoring) and provides specialised services for all advisory activities (due diligence, appraisals, M&A, business recovery, corporate finance, management and financial outsourcing) with the support of a related specialised company PKF TCL SQUARE S.R.L. and bookkeeping, payroll and ancillary tax services through another specialised company PKF TCL SERVICES S.R.L.
Several professionals come from the Big Four and have been appointed by Civil and Criminal Courts to serve as independent consultants and members of arbitration Chambers. They have also taught classes at Scuola Superiore di Economia delle Finanze (the official training-school of Tax Administration) and are authors of several publications on specialized reviews.
Our philosophy is direct to provide a tailor-made assistance and complete and useful support to their operations, both in Italy and abroad, by bringing solutions related to general or specific issues, according to the fundamental principles of clarity, integrity and quality, taking advantage of PKF international coverage and professionalism of PKF collegues. We can also support them and their client for any need in Italy.
PKF STUDIO TCL -TAX - CONSULTING - LEGAL is the sole ligurian member tax-firm in AIFI, the Italian Association of Investment Funds,Private Equity and Venture Capital.
Office Address
PKF Studio TCL Tax Consulting Legal
Piazza G. Alessi 2/7
Via G. Revere, 16 - 20123 Milano
Largo di Torre Argentina, 11 - 00186 Roma
Genoa
16128
Italy
Key Contact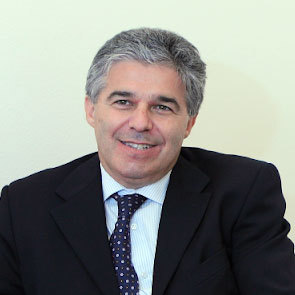 Stefano Quaglia
Tel: +39 010 8183250
Status: Member
Our other locations in Italy