Providing unsurpassed service which adds premium value to our clients
Welcome to Aruba's first boutique style financial consulting firm!
This firm was founded on July 1st, 2023 by two trusted, well-respected and experienced accountants and advisors in Aruba and throughout the Dutch Caribbean; Drs. Ing. Edsel Lopez RA and Drs. Herbert van Elferen RA.
They founded their firm together with a vision to invest, develop, grow future generations of local professionals and, most of all, with the drive to share their intensive expertise and knowledge with you. 
Their story is about patience, determination, loyalty, perseverance, hard work, and dedication to their clients and to the local community. 
We hereby invite you to discover more of our journey as PKF Aruba, learn more about who we are and what we stand for, and see all the different areas where we as PKF Aruba can be of assistance to you and your organization. 
We are here to help you add value to your business, achieve your goals and become the best, with the highest quality of work as you are accustomed from us.
We are PKF Aruba!
---
What can we offer you?
The highest levels of service and technical expertise from experts Locally as well as all over the world.
PKF International member firms have reputations for excellence across all areas of assurance, taxation, advisory and business solutions.
Together we understand the challenges you face and the importance of firm decisions and a flexible approach in a complex and ever-changing environment. We will help you find the right solutions, quickly and effectively.
At PKF we know that every business is different. That is why we tailor our services to meet each client's specific needs.
Our Services
Corporate finance services
Transaction-related support
Valuation support
Deals process support
(Re-)financing support
Exit planning support
 Financial advisory services
Risk advisory services:

Supporting executive and supervisory boards with:

corporate governance
risk management processes
compliance
internal controls

Supporting internal audit functions
Accounting advisory services:

Financial reporting related support

Supporting with accounting and financial reporting matters
Compliance checks on financial reporting
Providing training on financial reporting
GAAP conversions

Pre-audit support



ISQM1 an ISQM2 related services to auditors and audit firms:

Support with the implementation of and compliance with ISQM 1 and ISQM2
Providing technical support
Providing training to auditors and audit staff
Support with engagement quality reviews

Business Advisory services

Business planning
Financial modelling
Building performance indicators
Business process improvements
Cost reduction programs
Software selection and implementation support
Corporate restructuring and corporate recovery

Interim management services

CEO-support
CFO-support
Financial management support
Risk management support
Internal audit support
Corporate secretarial support

Specialist Hospitality Consulting
Office Address
PKF Aruba
L.G. Smith Boulevard 64
Oranjestad
6990990
Aruba
Key Contact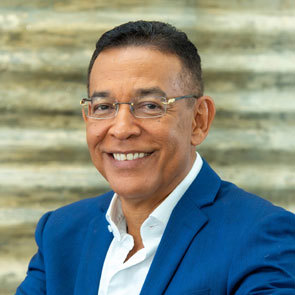 Edsel Lopez
Tel: (+297) 593 1150
Status: Member