Network News • 2022-07-19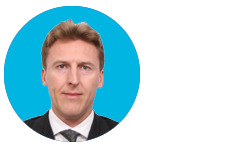 Stefaan De Ceulaer
Head of Tax and Legal, PKF International
---
Our Flagship Tax Publication is almost here…
---
Sign up to be notified when the guide is ready
Meet the mind behind the Worldwide Tax Guide 2022
Meet Stefaan De Ceulaer, PKF International's Head of Tax and Legal Support, and the main man behind this year's Worldwide Tax Guide.
---
He's a seasoned tax professional with 24 years' experience in international tax law who lives in Belgium with his wife and 28 year-old daughter.
He's a fully qualified barrister and worked for PwC, Siemens, Nokia Siemens Networks and Glencore and Transocean before joining us in 2017. When he's not working alongside members of our global tax community to produce this guide, and our quarterly tax newsletters, you can find him out on his road bike or in the gym.
Contact him on stefaan.deceulaer@pkf.com
The PKF Worldwide Tax Guide is complemented by four quarterly tax newsletters which provide updates and PKF commentary on notable tax changes and amendments from around the world. Visit our Worldwide Tax Guide Page to register your interest in receiving the guide. You can also visit our publications page to find all our tax newsletters, and our events page to participate in our tax webinars.
See more PKF Global news items