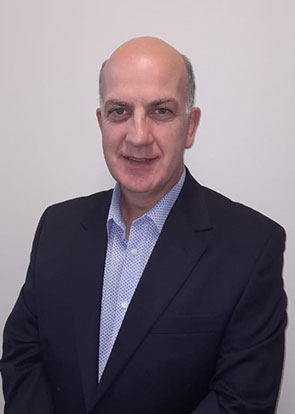 Gerhard van Graan

Tel: +27 10 595 9610
Email: gerhard@vg-a.co.za
Professional Experience
Gerhard received his B.Com (Hons) CA (SA) from the Rand Afrikaans University in 1988 and qualified as a Chartered Accountant in 1989. He completed his articles with Theron van der Poel/Coopers & Lybrand Chartered Accountants in 1991 and continued as an audit manager.
Besides having gained audit experience in the corporate sector, he also completed training at the South African Revenue Service for 2 years as an Assistant Director, specialising in Income Tax.
Gerhard joined Nedbank in 1994 as a junior manager. During this time he gained extensive experience in the corporate finance and retail banking sectors.
Areas of expertise includes; Risk Management, Internal Audit, Retail Finance, Retail Credit, Fraud Prevention, System Process re-engineering.
Gerhard was Head of Retail Banking Credit, from 2000 to 2004. He was responsible for the architecture and implementation of a new credit application platform in Retail Credit during his tenure.
He was Member of Exco and Opco of Retail Credit Division, Nedbank, and was appointed a Non-Executive Director of SA Fraud Prevention Services – Interbank, from 2002 to 2004.
Gerhard established his own public practice in 2004 and traded as Van Graan & Associates which focussed on the SME sectors, which incorporates accounting, tax affairs, audit, secretarial services, strategic planning and compliance. Practice subsequently joined PKF during 2015 consisting of 5 partners.
Industry Expertise
Retail credit banking – process re-engineering
Credit system applications
Various private and public sector audits throughout South Africa
Extensively involved in performing of asset and or investment, company, business valuations for various purposes.
Professional Qualifications
B. Comm (Hons) CA (SA) University of Rand Afrikaans University (South Africa)
Chartered Accountant University of Rand Afrikaans University (South Africa)
Visit office