September 2023 Newsletter
2023-09-22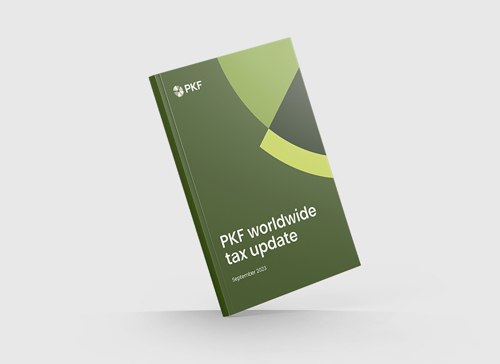 The third issue of our quarterly PKF Worldwide Tax Update for 2023 is now available.
With articles from 23 territories across the globe, this newsletter is packed with updates on key taxation and business regulations from the world's most significant trading countries. Commentary and insights from PKF member firms, together with contact details for our tax experts, are provided at the end of each article.
Download your free copy of the September 2023 newsletter now. 
Download document