PKF International Event News • 2022-10-04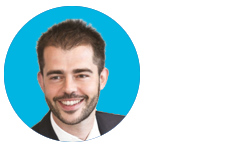 Luigi Lungarella
PKF Littlejohn
Director
---
My Best Friend's a Robot: 7 February 2023
This webinar will focus on the global complexity of indirect taxes and eCommerce.
---
Watch the video
In this webinar, our speakers focused on the global complexity of indirect taxes and eCommerce. It will do so by providing information about indirect tax compliance requirements globally and steps that can be taken to minimise indirect tax administration and exposure
Learning Objectives
Transaction flow and issues when services are supplied in a cross-border environment
Indirect tax impacts of cloud computing services
The significance of the distinction between B2B and B2C transactions
Indirect tax compliance requirements, and steps to be taken to reduce administration
Speaker Bios
Luigi Lungarella – Director – Indirect Tax (PKF Littlejohn – London (UK))
Luigi has over 20 years' experience of indirect taxation, having previously worked as an indirect tax consultant for two Big 4 firms and a privately-owned group specialising in property investment and fund management, principal investments, and financial services. 
Luigi chairs the Indirect Taxes pillar within the PKF network, is a member of the PKF International Tax Committee and a member of the Chartered Institute of Taxation (CIOT) indirect tax committee.
Gladys Cristiaensen - Manager – Indirect Tax (BOFIDI – Antwerp, BE)

Gladys has over 16 years' experience in advising national and multinational clients with respect to VAT. She is a graduate Economics and has previously worked with a Big4. She has been involved in various assignments (general advisory projects, VAT compliance projects, restructuring projects of the supply chain, mergers and acquisitions, VAT audits, etc.) across different sectors (retail, industrial, real estate, leasing, automotive, chemicals, public and non-profit sector, etc.).
Jan Sanders – VAT advisor – Partner (PKF Wallast – Delft (NL))

Jan heads up the VAT practice of PKF Wallast, leads the PKF Wallast Delft office and writes for Bloomberg Tax.
Before Jan started at PKF Wallast, he worked as a VAT advisor at PWC and publishing group RELX, where he set up an in-house VAT team at corporate level.
See more PKF Global news items