PKF International Event News • 2022-10-04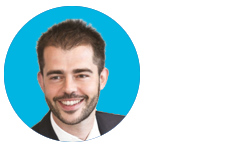 Luigi Lungarella
PKF Littlejohn
Director
---
Tax in Transit: 6 June 2023
We will be providing an update on customs requirements both within Europe and globally.
---
Watch the video
In this webinar, we focused on VAT and Customs issues when trading goods internationally, provided an update on customs requirements both within Europe and globally and the impact of recent events on existing supply chains.
Learning Objectives
Awareness on hidden customs cost within international trade
Challenges to existing supply chains and costs
Customs formalities for imports into EU and beyond
Speaker Bios
Luigi Lungarella – Director – Indirect Tax (PKF Littlejohn – London (UK))
Luigi has over 20 years' experience of indirect taxation, having previously worked as an indirect tax consultant for two Big 4 firms and a privately-owned group specialising in property investment and fund management, principal investments, and financial services. 
Luigi chairs the Indirect Taxes pillar within the PKF network, is a member of the PKF International Tax Committee and a member of the Chartered Institute of Taxation (CIOT) indirect tax committee.
Robert Eggens - Senior VAT Adviser – (PKF Wallast)

Robert joined PKF Wallast a Manager from a Big 4 firm in January 2021. He is an experienced indirect tax adviser with experience in both VAT and Customs. He specialises in the VAT and Customs aspects of international trade, advising domestic and international clients in various branches such as consumer goods, industrial goods energy and chemicals.
Liam Dushynsky – Director (PKF Francis Clark – Exeter (UK))

Liam has worked in Indirect Tax for the last 18 years, he advises on both VAT and customs duty and heads up the customs duty team at PKF-Francis Clark. Liam is a Chartered Accountant and Chartered Tax Advisor and is a member of the Customs Practitioners Group as well as sits on committees representing the ICAEW influencing HM Revenue Customs policy.
Laura Fallon - Tolley (LexisNexis UK)

Laura Fallon is a VAT Writer and Tutor for Tolley meaning she is fully immersed in all VAT related updates and recent case law. Laura is CTA qualified and from a 'Big 4' background where she worked with many international businesses advising on a range of VAT projects.
See more PKF International Event News items