PKF International Event News • 2022-10-04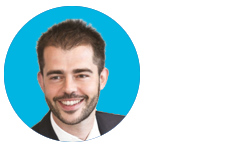 Luigi Lungarella
PKF Littlejohn
Director
---
Global Indirect Taxes: Series 2
Following the success of the Global Indirect Taxes Series 1, PKF International and PKF Littlejohn are delighted to be back for another series starting on the 8th of November. 
---
Welcome back tax superstars!
As promised, The PKF Global Indirect Taxes Series is back, and we're bigger and better! Join our network's tax experts from the 8th of November for the brand new series. Our five-part series of Global Indirect Taxes webinars is dedicated to VAT, GST, and the broader spectrum of indirect taxes worldwide.
Each webinar will provide an update on key developments affecting businesses trading internationally, including the new VAT e-commerce rules introduced by the European Union, recent events affecting the interrelationship between a direct tax PE and a fixed establishment for VAT purposes, and key updates on domestic and international tax and business law 
Best part, registration is free for you, your clients, and your colleagues!
Sign up to upcoming sessions now 
Session 1: PKF Tax Time Machine - Click Here
Session 2: The Age of Information and VAT - Click Here
Session 3: My Best Friend's a Robot - Click Here
Session 4: Eat your Greens - Click Here
Session 5: Tax in Transit - Click Here
Should you have any questions regarding the event, please contact events@pkf.com.
See more PKF International Event News items