PKF International Event News • 2022-10-04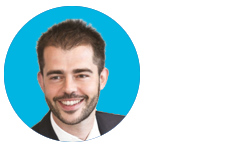 Luigi Lungarella
PKF Littlejohn
Director
---
The Age of Information and VAT
This webinar will look at the EU Commission's recent proposals on VAT in the Digital Age
---
Watch the video
A webinar looking in detail at the EU Commission's recent proposals on VAT in the Digital Age – these will, if adopted, have a significant impact on businesses globally.  The proposals will impact on e-invoicing and real-time reporting, transactions through platforms, and the single place of VAT registration in the EU to simplify compliance burdens for business. Will you be ready?
Learning Objectives
Awareness of the Indirect Tax developments affecting businesses trading internationally
Awareness of latest trends and developments around VAT
Speaker Bios
Luigi Lungarella – Director – Indirect Tax (PKF Littlejohn – London (UK))
Luigi has over 20 years' experience of indirect taxation, having previously worked as an indirect tax consultant for two Big 4 firms and a privately-owned group specialising in property investment and fund management, principal investments, and financial services. 
Luigi chairs the Indirect Taxes pillar within the PKF network, is a member of the PKF International Tax Committee and a member of the Chartered Institute of Taxation (CIOT) indirect tax committee.
See more PKF Global news items