Through continuous investment in our people and technology we deliver innovative advice and solutions to our clients
With nearly 300 accountants, tax specialists and consultants, we are one of the largest accounting firms in South Florida and one of the top 100 firms in the United States. Our firm serves clients in the US and around the globe from offices in Miami, Ft. Lauderdale, Boca Raton, West Palm Beach and New York City.
Our strength is establishing inter-disciplinary teams comprised of CPAs, finance and valuation professionals, senior tax professionals, technical audit specialists, information technology resources, and financial and estate planning experts.
These skilled individuals come together under the direction of senior-level partners for each engagement.
Our firm is led by Chief Executive Officer Joseph L. Saka, CPA/PFS.
Professional Credentials
Certified Public Accountants in our firm are members of the American Institute of Certified Public Accountants (AICPA) and the Florida Institute of Certified Public Accountants (FICPA).
We are registered with the Public Company Accounting Oversight Board (PCAOB), a private-sector non-profit corporation created by the Sarbanes-Oxley Act of 2002, to oversee the auditors of public companies in order to protect the interests of investors.
As a CAQ member, we are subject to Peer Review examination under the auspices of the AICPA. Our most recent review was conducted in November 2017 and we received the highest-possible rating.
We are a member of the AICPA's Employee Benefit Plan Audit Quality Center. This membership is only open to accounting firms that demonstrate a commitment to quality audits of pension, health and welfare, and 401(k) plans subject to the Employee Retirement Income Security Act (ERISA) under the authority of the U.S. Department of Labor.
The firm is a member of the Center for Audit Quality (CAQ) of the AICPA and the Private Companies Practice Section (PCPS). The CAQ is dedicated to enhancing investor confidence and public trust in the global capital markets by fostering high-quality performance by public company auditors; convening and collaborating with other stakeholders to advance the discussion of critical issues requiring action and intervention; and advocating policies and standards that promote public company auditors' objectivity, effectiveness and responsiveness to dynamic conditions.
Office Address
Berkowitz Pollack Brant
777 S. Flagler Drive,
Suite 902 West Tower,
West Palm Beach
FL 33401
United States of America
Key Contact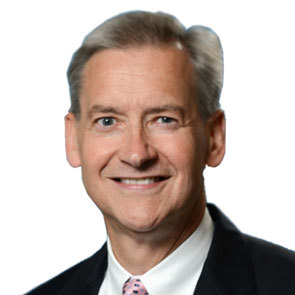 David Kolan
Tel: +1 561 361 2050
Status: Member