PKF O'Connor Davies
PKF O'Connor Davies, LLP is a full service certified public accounting and advisory firm with a long history of serving clients both domestically and internationally. With roots tracing to 1891, 11 offices in New York, New Jersey, Connecticut, Maryland and Rhode Island and more than 700 professionals led by over 100 partners, the Firm provides a complete range of accounting, auditing, tax and management advisory services.
PKF O'Connor Davies is a top-ranked firm according to Accounting Today's 2019 "Top 100 Firms" list and the Firm is also recognized as a "Leader in Audit and Accounting," a "Pacesetter in Growth" and one of the "Top Firms in the Mid-Atlantic." In 2019, PKF O'Connor Davies was named one of Vault's Accounting 50, a ranking of the 50 best accounting employers to work for in North America and ranked among the top 50 most prestigious accounting firms in America in a complementary Vault survey. The Firm is the 12th largest accounting firm in the New York Metropolitan area, according to Crain's New York Business, and the 10th top accounting firm in New Jersey according to NJBiz's 2018 rankings.
PKF O'Connor Davies is enrolled in the AICPA Peer Review Program and has central memberships in the Private Companies Practice Section (PCPS), the Employee Benefit Plan Audit Quality Center (EBPAQC) and the Government Audit Quality Center (GAQC).
By consistently delivering proactive, thorough and efficient service, PKF O'Connor Davies has built long-lasting, valuable relationships with its clients. Partners are closely involved in the day-to-day management of engagements, ensuring a high degree of client service and cost effectiveness. The Firm's seasoned professional staff members employ a team approach to all engagements to provide clients with the utmost quality and timely services aimed at helping them succeed. Continuity of staffing and attention to detail in all client engagements make the Firm stand out among its competitors.
With its tradition, experience and focus on the future, PKF O'Connor Davies is ready to help clients meet today's ever-changing economic conditions and manage the growing complexities of the regulatory environment. For more information, visit www.PKFOD.com.
PKF People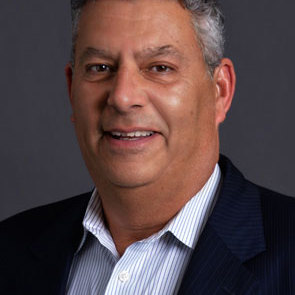 Henry Freire
Tel: +1 646 699 2847
Status: Member
Office Address
PKF O'Connor Davies
3801 PGA Blvd
Suite 600
Newburgh
Palm Beach Gardens
FL 33410
United States of America
Other locations in United States Of America